Best Curved Glass Shower Doors
When it comes to styling your bathroom, there are a lot of things to consider if you want to have a good outcome of your effort and money.It is often a good idea to hire an interior designer to help you with that if you don`t want to end up with a total mess in your brand new bathroom. However, this article will inform you on the best curved glass shower doors out there for your bathroom.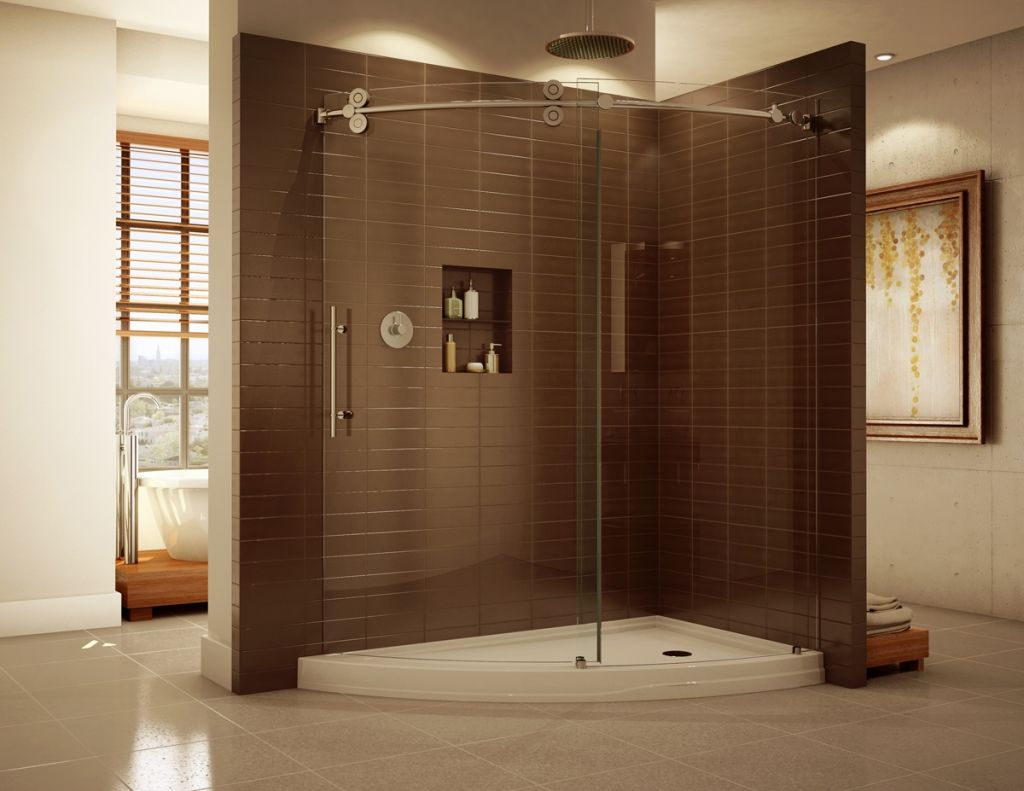 Types of curved shower glass
 There are three main types of shower glasses that you can find on the market. Each one with its pros and cons.
The first type of curved shower glass is standard curved glass. This type of glass could drastically reduce the amount of money you are going to spend on your shower glass. The catch about this kind of glass is that people often create a standard shower base system, after which they make the shaped glass. The Canadian company, Fleurco, has already come up with such a glass. They are creating acrylic bases (using the standard size) and then they create the curved shape of the glass. Along with their designs, the company managed to create a plethora of shower glass enclosures for any wallet, ranging from a low-budget glass to a top-class shower glass.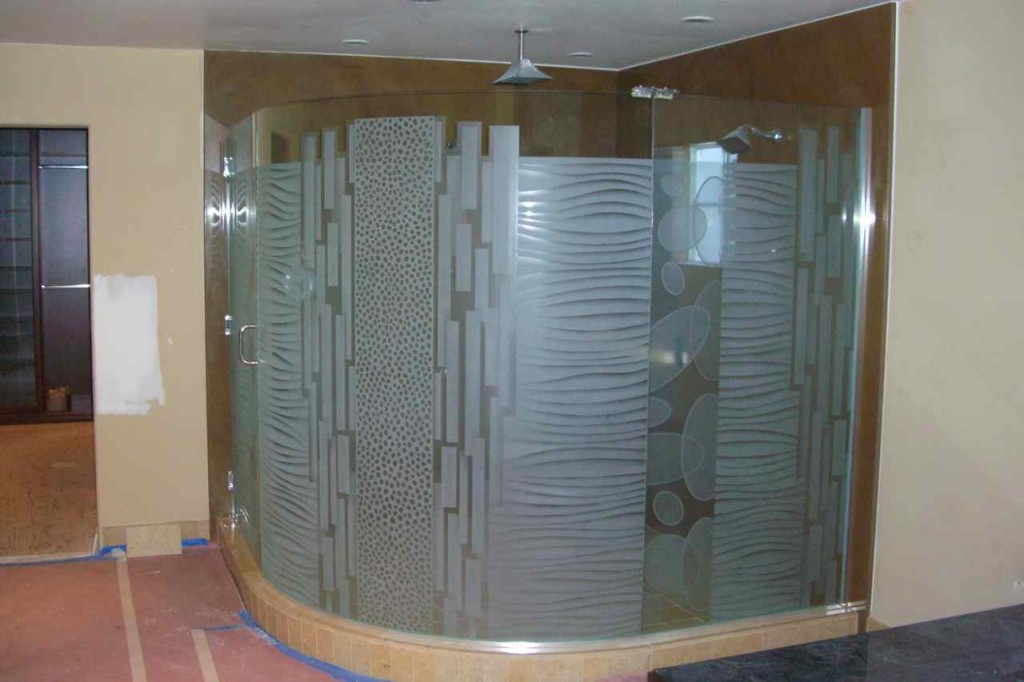 Finally, there are the curved glass block showers. Using little square blocks of carefully shaped glass, people may choose such an option for their shower enclosure.This type of glass is rarely used since it is more expensive and it also needs a lot more attention than a regular glass.
Advantages of using Curved Glass Shower Doors
 There are a few important things that the Curved Glass Shower Doors may do to your shower and bathroom also.
First of all, if you were to consider having Curved Glass Shower doors, this will give you a significantly increased sense of space.If you also have a small bathroom, purchasing such a product will do miracles.
Secondly, this kind of showers are demanded more and more on the market.An important factor of this fact is that you do not need to clean the floor after you had a shower because all the water remains in the shower area, therefore not having to bother cleaning anymore.
Last but not least, the advantage that prevails is the extravagance factor with which your bathroom is enhanced with.People have more and more sophisticated taste in quiet all that means comfort, appearance, vanity.People want to be seen as being wealthy and sometimes the acquisition of such a product will increase their self-esteem when it comes to boasting about your new house or flat.
What makes a shower door the best?
When it comes to classifying the shower doors, there are more things you need to consider when ranking them. First of all, you have the thickness of the glass.The thickness of the glass will very much vary depending on the amount of money you are willing to pay for your shower door.The cheaper you go, the thinner your options are going to be.But, producers will always try to feed you the thickest glass since for that you are going to have to pay the most money.Ranging from 4 mm to 10 or 12 mm glass, people will try to go as thin as they can to save more money.But keep in mind this is not always a good idea.A more durable glass will save you a lot of trouble having to change the cheaper thin glass you just purchased 2 years ago.
Secondly, if you decide to purchase Curved Glass Shower Doors for your shower, there is an important asset that you might want to take a look at and that is the easy cleaning coating.The glass, even though we cannot notice it, doesn`t have a completely neat surface.Microscopically speaking, the glass has a rather rough surface with little holes that allow little particles, of water, for example, to fill them.This result in a more difficult cleaning of the glass.
However, this is what the coating treatment is for. Essentially, the process will fill up the holes and prevent the microscopic particles to remain stuck, saving you a lot of trouble while cleaning it.
Also, do not buy a thing from unknown producers.People often tend to buy cheaper products from unknown sellers, hoping that they`ll save some dollars.But is that so? The materials used for the showers (glass, metal) are some that need to be taken very good care of. An unbranded product may have been badly treated, poorly manufactured or even presenting differently.
Prices
 When it comes to prices, everyone wants to spend the least money for the best quality available.But this doesn`t mean that spending a minimum of $50 for a shower door will do the trick.
The lowest budget you should try to go for is at least $150.For some, the price might be a bit dare but this way you will be guaranteed a quality product, hopefully with at least a 2-year warranty, that you will only enjoy.
Conclusions
To conclude, there are many factors that make curved glass doors the best.But it really depends on the buyer`s taste and need to make a ranking of them.Some may need space, some may need comfort while some may need a relaxing ambient.In the end, the top curved glass shower doors will have to find a balance between the need of the customers in order to be named the very best. It is crucial to keep in mind the fact that the larger your budget is, the larger will your satisfaction so doesn't go cheap on yourself.
Apart from that, great looking and with significant advantages for you and your bathroom, the purchase of such a shower door can only be a great decision for your needs.